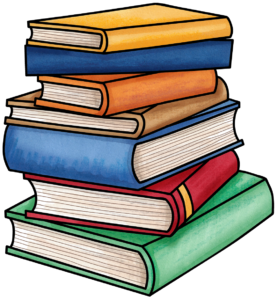 MYLIFE. ONE STORY AT A TIME. is now accepting products for review. Please email me at mylife.onestoryatatime@gmail.com. Thank you.
Thank you for taking the time to visit and for considering me to review your book. I do, however, ask that you please keep in mind that book reviewing is not my job, nor I am not a professional reviewer. I read and review books simply because I love to read. The reviews here on my blog are strictly my opinion. Some of the books have been sent to me by either the publisher or the author for review, others are of my own choosing. I will always try to give an honest book review, and as thorough a review as possible (which does not include regurgitating the book blurb); but, if you are craving further information about the book, please leave a response with your email and I'll be glad to correspond with you. I also do not review every book that is pitched to me. I reserve the right to choose those that I think will interest me. The best way to have your book be considered for a review is to include all the information listed below in your contact email. I will not follow links to read a book blurb. I simply do not have the time.
A New Feature:
First Chapter Critique/Publish
I am opening up a new feature on my blog in January 2013. I will be accepting first chapters for publication and review on my blog. Any author or publisher, etc. who would like to submit the first chapter for publication along with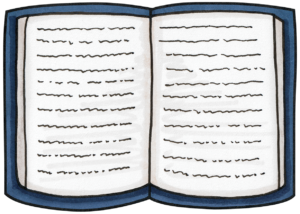 my review of said chapter, may email me at:
mylife.(dot)onestoryatatime@gmail.com
As stated above, I reserve the right to decline to review your book. Please continue reading for additional information pertaining to the genres that I will and will NOT accept. If your genre is among the NOT acceptable, please do not email me. I reserve the right to refuse any submissions that do not meet the requirements.  Please include the author's information with the submission. Thank you.
For Publishers and Authors: 

I am open to reading books from indie, small and large presses as well as those that are self-published.
I accept print or ebooks (mobi file for Kindle) . I read on a Kindle and therefore require a mobi file (can be gifted via Amazon.)
I also WILL NOT accept any files that are not saved as the title of the book. In other words, do not send me a file named with numbers or dates (0002345-544 1-27-1960). It must be the name of the book. 
I will accept memoir, nonfiction, romance, historical romance/fiction, chick lit, contemporary romance, and romantic comedy/humor.
I DO NOT/WILL NOT review horror, erotica, science fiction, paranormal, or YA, Elementary or middle-grade books, graphic, poetry or verse.
I recommend looking at my "Fiction" and "Nonfiction" tabs for examples of the books I've reviewed and to get a taste of my review style.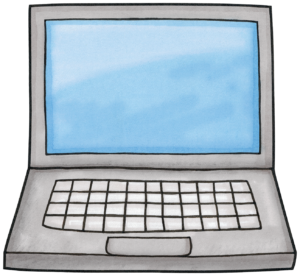 Authors, publicists, and publishers are welcome to pitch their books to me by emailing me at mylife (dot) onestoryatatime@gmail (dot) com. Please remember that reviewing books is something I enjoy doing, but it is not my full-time work.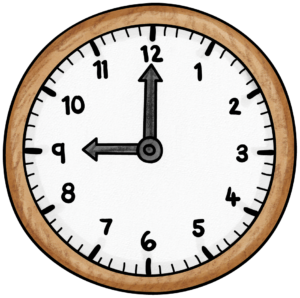 If I accept your book for review, I will try to get to it as soon as possible. I also do not guarantee a positive review. What I do promise is an honest review that will highlight the positive aspects of the book without neglecting to mention any negative issues.
I am open to participating in blog tours and pub day media blitz.
I offer authors 3 promotional options in addition to reviews. These options are available even if I do not accept the book for review. I reserve the right to refuse any request without reason.
Announcements:  I will post the book cover, summary, book trailer, links to author/book, and other information the author/publicist/publisher provides. When possible I include links to other reviews. Please contact me at your earliest convenience to schedule a date. I will also need a mobi file of the first chapter for perusal to ensure it is a suitable match for my blog.
Guest post: I love having authors write a blog post sharing insight about themselves, books, and writing. A guest post may be offered as part of a tour, pre-publication promotion, or at any other time. I will only post one (1) guest post per week, so please contact me several weeks in advance to schedule a date. Authors should keep in mind My Life. One Story at a Time. is an open blog and content included in a guest post should be suitable for all ages. If pictures are included, I expect the author to have permission to use such photos and/or provide proper credit. I do not do interviews but can provide topic/question(s) for the guest post.
Live events: I enjoy attending author events in my local area. If you will be appearing in Southeast Louisiana, I will consider covering your event on my blog. I will need advance notice of the event.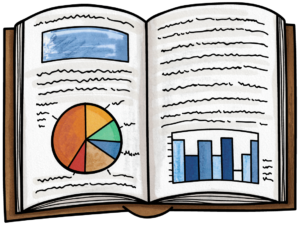 Occasionally, I encounter a book that I simply cannot get through, and I reserve the right not to publish a review if I cannot complete the entire book, or just do not care for it. This is, in fact, to the advantage of the author. If I can locate a positive review, I will sometimes post a link to that site.
What do I include in my review? (I ask that the contact person provide me with some of the items.) 
– Book cover, Author picture
-Author web presence (Facebook, Twitter, Goodreads, etc)
-Link to purchase on Amazon
– Synopsis (usually from the book or Author's page)
-Guest Post by the author
– My review
Where will your review be posted?
-My Life. One Story at a Time.
AND, your choice of
-Goodreads
-Barnes and Noble
-Books-a-Million
-Amazon
I also Tweet the review and post on Pinterest and Facebook.
What's my turnaround time for review?
It varies, depending on the number of requests I receive and accept, but at this particular moment, my time frame is approximately two-three months.
If there is a certain time period you would like your book featured, please let me know and we can work out a promotion. A link will be provided to you for promotion purposes once the review is posted.

AND IN RETURN?
I would love links to my review from the author or publicists websites, and I am open to having quotes used in publicity materials.
Please also attribute all quotations to Donna McBroom-Theriot and include a link to the review on my blog. Thank you.
CONTACT ME (See my email above & below):
To inquire about a book review or other author promotions please email Donna at  mylife.onestoryatatime@gmail.com  (don't forget that dot after mylife(.) In addition to reviews, I also offer guest post spots and announcements/promos. If you are appearing in the Southern Louisiana area, I will consider covering your event. Please see above for further details on the promotional opportunities I offer.
PLEASE remember when contacting me to include the cover art (jpeg), author photo (jpeg) and bio, synopsis (rather than a LINK to where I can find the synopsis,) publication date. The extra minute or two that this requires is greatly appreciated. I WILL NOT follow links to read book blurbs.
Also, please keep in mind that if you send an email copy of your book along with the request, do not assume that I will automatically review your book. I will evaluate each book and accept them at my own discretion, bearing in mind whether it will be a good fit for my blog and something I think I will enjoy reading. Thank you.
You can follow me on Twitter (@OneStoryataTime) where I tweet about what I'm reading and just about anything else that comes to mind.
BOOK/ARC POLICY
Books will be provided to me by the author or publisher for free. I will not sell ARC or printed books given to me. I will, however, pass them on to my family, friends, Nursing Homes, or use them for blog giveaways.
CONTACT INFORMATION
email: mylife.onestoryatatime@gmail.com
THANK YOU!
Revised 09/15/2017