Title: IT'S NEVER GAME OVER
Author: Cristina G.
Publisher: Independent
Pages: 145 ebook/268 paperback
Genre: Nonfiction/Self-Help
BOOK BLURB:
It's the end of the year but you have the impression it's the end of your life?
Start the New Year with a plan. Don't make a resolution, make a habit!
Whatever your situation might be now, you have the power to change it.
Depression can be overcome.
You can lose weight and find love.
You can heal and transform your life.
Believe you're happy, and you're halfway there.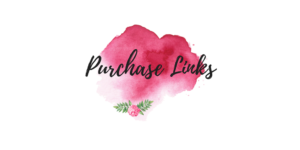 ORDER YOUR COPY:
Amazon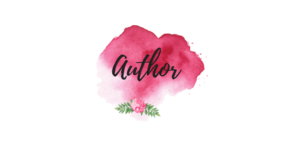 Cristina G. was born in Romania during one of the harshest communist regimes that ever existed.
The tenth child of a farmer's family, she has six sisters and used to have four brothers, now only two.
Aged eight, she read Les Misérables by Victor Hugo and fell irremediably in love with books. Since then she kept dreaming of writing for many years, and she wrote a lot, but never thought of publishing.
In 2012, after living in Italy for ten years, Cristina became a blogger.
In June of 2014, with the help of a British friend, she moved to the UK. Here, although her expectations were not great, Cristina fulfilled the dream she never dared to dream before.
Cristina G. is now a registered author and dedicates her life to writing focusing on human behavior, emotions, and feelings.
Her latest book is the self-help/nonfiction, It's Never Game Over.
WEBSITE & SOCIAL LINKS: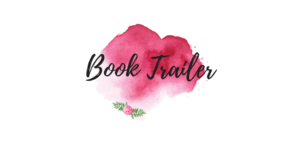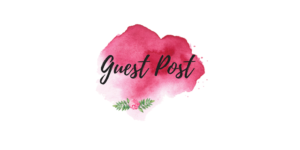 Have You Ever Had a Dream? – There is Always a Way
Most of us have a dream in the corner of a drawer, and we hope to wake up one day and see it fulfilled.
Wouldn't that be amazing?
It would, indeed, but that's a fantasy. Dreams don't come true if we run away from hard work.
When we are children, we dream to go to the moon, become a doctor, an actor, or a model. Then life happens, and we end up working in a factory or in office, and we hate it. We hate it so much!
"I can't wait for Friday," we think every day of every week.
The whole life is passing us by.
We had so many dreams and hopes, but none became a reality.
Full of regrets and resentment, we blame our parents, the society, the politicians and the global warming for all our failures. Everything and everyone is a potential culprit, except us.
The truth is that it is our fault only. We didn't believe in ourselves and instead of changing our minds, we changed our dreams and expectations.
We demanded help and got upset when we didn't get it.
"How can you ask me to help you when you complain about everything under the sun, and don't take any action in the right direction? You have everything you require to live the life you want, instead, you procrastinate and demand. Before asking, you should be giving. Nobody owes you anything. Nobody, except you. If your friend can do something extraordinary, know that you have the same ability. What you are lacking is willpower."
Everything we need to fulfill our dreams is right in front of us, but it's too much work.
I know, I am in the same boat.
I realized quite late in my life that I am running out of time and tomorrow might never come.
It's Never Game Over is a self-help book for every person who struggles with weight, procrastination, despondency, lack of self-esteem, self-confidence, belief, and motivation.
Nobody is purposeless in this world. We all have our roles to play. More often than not, we are not conscious of our actions.
If we'd be truthful to ourselves, we'd accept that everything we do, or not do, is a choice.
We don't like to be told that. It's easier to blame instead of taking action.
Many are convinced that changing is not doable. I am here to tell that I am the living proof to the contrary.
In two years, I wrote and self-published more than nine books.
You might be laughing your socks off, but I am sure you've noticed that English is not my mother tongue.
Besides that, until 2015, I was a human wreck, less than a heartbeat away to take a road with no return. But this is another story.
We cannot change the weather, but we can change the way we feel about it.
Don't close the curtains just yet. There is always a way. It's Never Game Over!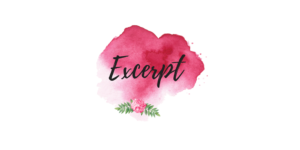 It's over when you die
If change was easy, everybody would do it – I have heard this from several people who made it.
As you might have realized, all the chapters treated one thing only: humans are all the same, what differentiates them is ONE single decision: to fight or to surrender. To strive to change, or to accept what happens to you.
What surprises me the most is the fact that we all want a better life, without doing the work. I wanted that too. For 40 years of my existence, I was a spectator in my life. And I cried when things went from bad to worse. I crawled and bowed my head while I was telling myself that it was going to be sunny on my road too, one day. I thought it would happen because I was a good person. The truth is that we are all good until we take the decision not to be good anymore. And this might happen at any time in our existences. It could occur when we are just a baby. It could happen with or without our knowledge.
I knew I had to change for more than 15 years. If you reach thirty and you feel like you never lived, then it is definitely the time to change. I tried many times, but the fact I didn't succeed means that I wasn't serious about it.
If the change doesn't occur in a very long period of time despite many efforts it is either because you are doing something wrong or not enough. Change strategy after you did your best to follow one without a break. Adapt and keep working on yourself. Don't give up. It's not the strategy that is useless, you are doing it wrong.
We have seen people who are not smart being extremely prosperous.
"I don't have the looks." – How many actors, models who don't look that good, quite the contrary, are incredibly successful? Why do you think is that? Because they were born to get what they wanted in life?
We were all born to get what we want in life, but we are weak and don't do the work. These people did everything in their power to be in movies. To play the role of their lives. They didn't stop at anything. They woke up at 4 am, went to the gym, then knocked on every door they found. When they were turned down, they knocked again, and again, and again until someone opened and let them in. Most people give up on the first try, "It was so humiliating. They didn't even look at me. I can't go through this again."
If you think that after a few attempts, of course, you give up. I felt that when I gave up. I cried like a baby in the corner of a room and swore I would never embarrass myself in front of anyone again. But when at forty I realized there was no other way, I started doing what those who made it do. With the mentality I had, the sensitivity, the sense of guilt, it was impossible to get anywhere. I had to make a paradigm shift first. And it wasn't easy. If for 40 years you are a victim, taking life into your own hands triggers a war inside you. Mind, body, and soul in conflict for 24 hours a day is utterly exhausting. That's why most of us don't stick with the decision to change. Surviving is easy, living is an endless tussle.
Everybody wants to have an easy life. We would love to sit all day long, watching TV or walking around, having someone to serve us while we swim in luxury. Some of you will contest this with vehemence, "I don't want to walk around, I want to have a job I love, money to travel, a family to love me. I want to have a purpose."
Well, if you really want that, you go and make it happen. Humans flew to the moon. That was impossible, changing is not that risky and definitely not that expensive. If I can do it, everyone can do it. After 2 years of holding on to my decision to change my thoughts in order to transform my life, I am still having troubles breathing. Like right now. And the reason for this is that I am doing something my body doesn't like to do, insisting on believing I can live one day on my own terms. Everything in my body screams, 'Give up, you fool. You have a good job that allows you to pay the bills. What else do you want? Many would love to be in your position. Sit back and relax. That's what most people do.
You don't have to fight against yourself. You have a destiny that will be fulfilled no matter what;     Why do you make everything so complicated?
You'll never make it;
Just who do you think you are? Have you forgotten you were born a Romanian farmer? Have you forgotten that you have little education?
Succumb and settle like everybody else. Marry the first bloke who proposes to you and accept the fact you'll fight against one another daily. Just like everybody else. No one is perfect. Accept the fact you will hate listening to his constant laments about the weather, not enough money to spend on Friday nights and holidays. Accept the fact he will betray you on every occasion. That he will have imaginary sex with every woman (or man), he sets his eyes on. Porn actresses, singers, models, strangers who look so glamorous in pictures;
That's how life goes for everyone. You can't beat that. You are no one. Your life means nothing. You are one of the 7.5 billion. Nothing less and nothing more. Eat your breakfast, go to work, come home, and walk around until the next day. A regular life doesn't require too much effort. Give up the fight. Aren't you worn out already?'
You might feel the same, and I am sorry. Nobody has to fight if they are happy with their lives. If you don't complain about your current situation, you don't have to do anything other than what you've done until now. But if your day is characterized by endless laments, resentment, envy, jealousy, a sense of emptiness, gloominess, and despondency, then you must consider making a shift in your paradigm. You need to sacrifice, compromise, commit, sweat, believe in yourself and persevere when you are turned down over, and over, and over again. Everything has to change:
The way you sleep, drink, eat, walk, speak;
What you listen to or watch;
Your friends, interests, hobbies;
You need to give your time the value it merits;
You have to cherish struggle, rejection, defeat;
You need to force yourself to look in the mirror and see a worthy human being who can do anything!
You already knew everything you just read, right? Then why don't you put it into practice? What's stopping you? Who's stopping you? If you feel like you are not going anywhere, why don't you make the shift?
Dr. Wayne Dyer used to say that we can't force the shift. But others say exactly the opposite. I think that if we wait, it might take three lives until it happens. And from what I know, and everyone can prove it, we only have one life, and it is now, not after! If I had to wait for the shift to occur, I wouldn't have written anything.
The internet and the libraries are full of amazing books, articles, movies that could help you shape your destiny. You read, watch them all even or especially if you disagree with the author or the idea. Invest as much time possible into educating yourself. When the moment comes, you have to be ready. You just need to take the decision to become whoever or whatever you want to be. Then you have to work hard to convince your body to follow the mind's directions.
Are you contemplating death as the only solution to your struggles? I am the most entitled person that could understand you. I have been thinking of taking my life since I was just a child. A few months before turning forty, I was on the floor in my room, looking in a mirror and thinking the time was right to do what I have been thinking for the previous 39 years. I looked back and saw only misery, the present was dark, and the future seemed even worse. I was tired of fighting, I couldn't take anymore. I was upset, angry, disappointed. I had nothing but sorrow. There was no point insisting. I thought the universe had already decided. However, I didn't want to throw shame upon my family, so I spent a few weeks searching for the easiest and safest way to take my life without the evidence of suicide. But I haven't trained my mind to think criminally, so I came up with nothing. All the ideas that I gathered weren't bulletproof. In the past, I was a fan of The Mentalist, Lie to me, Dexter (for a few seasons) and several others TV serials on the same theme. I knew they would discover my intervention. I couldn't risk it. I imagined the titles of newspapers and online articles. They looked dreadful. Then I thought of those who truly cared about me. They were not doing well either, was it fair ignoring their feelings? Was it fair to bring upon them other reasons to suffer?
So one day, I stared at my image in the mirror and told myself out loud the following: 'It's your life, if you don't like it, you are free to make it over with. But just before you do that, give your best shot to change it. You've attempted it before but gave up before it happened. This is your last chance. You do whatever it takes. If in 5 years your opinion remains unaltered, then it's over. You'd know you did your best and it wasn't supposed to happen.'
The rest is history. After I had taken this ultimate decision – about which I am writing in detail in a new memoir – I realized that before I wasn't serious about changing. I have waited for something to fall from the sky because I was a good person. I was expecting the shift that Dr. Wayne Dyer spoke about. No, I wasn't expecting it, I was demanding it because I thought I deserved it. Now, I am making the shift, and I am guiding it. Baby steps.
If you are planning a suicide, then the first thing you should do is get help from an organization like the Samaritans – https://www.samaritans.org.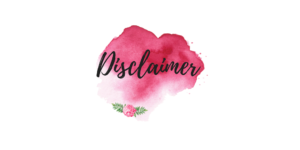 Follow My Life. One Story at a Time. for future book reviews, promotions, and giveaways!
My Life. One Story at a Time. A free book may have been provided by the source in exchange for an honest review. Views expressed by authors are their own and do not necessarily reflect the views of My Life. One Story at a Time. My opinions are my own. This provided in accordance with the FTC 16 CFR, Part 55.
Disclosure – Please be advised that some of the links provided are affiliate links and I do receive a small commission if you make a purchase using those links.  This does not cost you any extra when you make a purchase, and I only recommend products I use personally and believe will add value to my readers. I very much appreciate your support of this blog in doing so!
Shop Amazon - Best Selling Products - Updated Every Hour