No-Bake Oreo Cheesecake!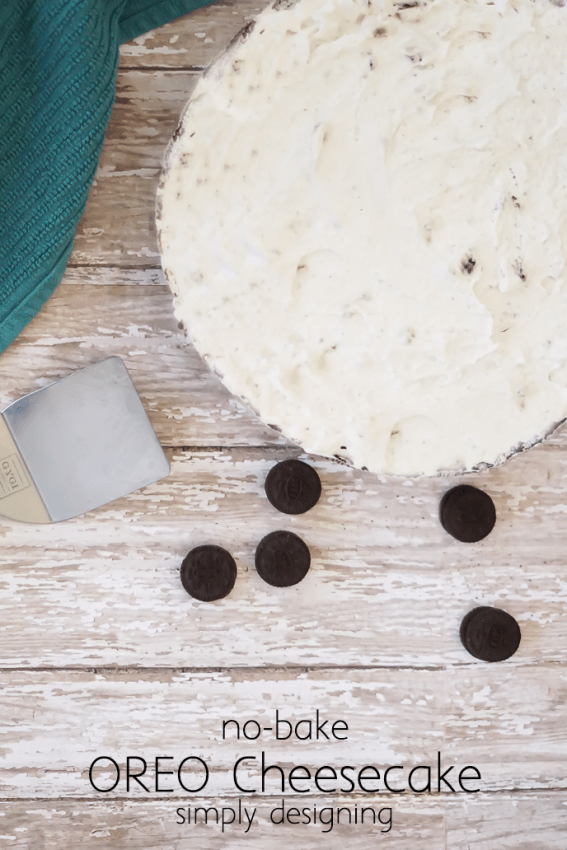 And oh my goodness, the recipe I came up with is incredible!  It is very rich and delicious.  And just the right amount of sweet and tart like any good cheesecake is.  And the best part is that it only took about 10 minutes to prepare!  The bad news is that it had to refrigerate for 4 hours before I could dig into it.  But let me tell you, it was well worth the wait!
This No-Bake Oreo Cheesecake is incredibly delicious and is sure to wow any guests!  This recipe is a keeper!
NO-BAKE OREO CHEESECAKE
Ingredients:
Directions:
Beat approximately half of the milk with the cream cheese in a large bowl until well combined.
Add remaining milk and dry pudding mix and beat with a wisk for about 2-3 minutes.
Gently fold in crushed OREO's and Cool Whip until combined.
Spread into prepared OREO pie crust.
Refrigerate at least 4 hours until firm and leave in fridge until ready to serve.
Can garnish with whipped cream and more OREO's if desired.
Borrowed from – http://www.simplydesigning.net/
Related articles
Shop Amazon - Best Selling Products - Updated Every Hour