Two sisters. One baby. An impossible choice.
BEFORE I LET YOU GO
by Kelly Rimmer
A timely new family drama about how far we'll go to save the people we love the most.
On sale: April 2018
From USA TODAY bestselling author Kelly Rimmer, BEFORE I LET YOU GO is an emotional and profoundly moving new novel that explores addiction, motherhood, the failures of the justice system, and the unbreakable bond of sisterhood.
Lexie is a successful doctor, engaged to a handsome fellow physician, and leads a picture-perfect life— at least that's what it looks like from the outside. What people don't see is that Lexie has little family to speak of: even years after the fact, she still grieves the untimely death of her beloved father, and she has little contact with the mother who, shortly after being widowed, tried to raise her daughters in a religious cult. Perhaps most devastatingly, Lexie hasn't seen her troubled sister, Annie, in over two years. But when Annie contacts her out of the blue asking for help, Lexie must confront all that has happened to her bright and bubbly little sister. Annie is now drug addicted, living in a squalid trailer park, and has a baby on the way. Lexie promised her father she'd always protect Annie, but now she's not sure she'll be able to and wonders, as her own heart breaks, if it's too late for Annie to turn her life around.
Annie has hit rock bottom more times than she can count, but this time, she finally has a reason to try to pick herself up: the life and well-being of her unborn daughter. With Lexie's help, she's finally committed to overcoming the devastating opioid addiction that has taken over her life—she wants, more than anything, to be a better sister, a good mother and the best version of herself. But doctors tell Annie she must wait to give birth before she can enter a rehab program, and before she can do either, Annie is tracked down by social services and charged with chemical endangerment of her own child. Just as she's prepared to turn over a new leaf, Annie faces the prospect of a harsh sentence and decades in prison. Now she must fight not only for sobriety but also for her very freedom and custody of her child.
Dark secrets and shattering revelations emerge with the arrival of Lexie and Annie's estranged mother and their stepfather, the leader of the religious cult that both girls escaped and tried to leave behind years ago. Lexie discovers that what she knows about Annie's history of substance abuse only scratches the surface, and Annie herself harbors a deep and buried secret that has haunted her for decades—and it's one that just might kill her.
BEFORE I LET YOU GO is extraordinarily timely and explores the current opioid crisis through the eyes of a young and desperate mother. With great empathy and nuance, it explores the complexities of addiction and reveals how substance abuse often stems from deep and hidden traumas. It calls into question the ways in which society often fails addicts and how the justice system punishes them with harsh and disproportionate sentences. Above all, it is a call for compassion, a recognition of our common humanity and fallibility, and a demonstration of the hope and rebirth that are possible even in the darkest of times.
Early Praise 
"A heartbreaking book about an impossible decision. Kelly Rimmer writes with wisdom and compassion about the relationships between sisters, mother and daughter, aunt and niece. She captures the anguish of addiction, the agonizing conflict between an addict's best and worst selves. Above all, this novel is about the deepest love possible." —Luanne Rice, New York Times bestselling author
"Get ready for fireworks in your book club…One of the best books for discussion that I've read in years." —Diane Chamberlain, bestselling author of The Stolen Marriage
"A heart wrenching story about the love between sisters, the complexities of women, and the lengths we'll go for those close to us. Thought provoking and deeply affecting." —Karma Brown, New York Times bestselling author of In This Moment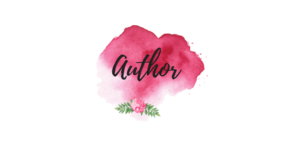 Kelly Rimmer is the USA TODAY bestselling women's fiction author of five novels, including Me Without You and The Secret Daughter. She lives in rural Australia with her husband, 2 children and fantastically naughty dogs, Sully and Basil. Her novels have been translated into more than 20 languages.
A Note from Kelly Rimmer
I was blessed to grow up in a large, loud family bursting with aunts and uncles of many different shapes, sizes and personalities. They played an important role in my childhood, each one of them bringing some different, special aspect to my life. My father's brother, my uncle Greg, was much younger than the others—and he was different. He was less a parental figure, more a celebrity to me in some way I couldn't really understand at the time. Uncle Greg told the most amazing stories—his life seemed so full of drama and intrigue and adventure that I was constantly in awe of him.
It took me a very long time to realize that there was a dark side to my uncle. When I was in my early teens, he disappeared from my life when an addiction completely overtook him. Years passed, but then when my grandmother was dying, my father reconciled briefly with Uncle Greg. Less than a week later, before I could have the reunion with him that I'd dreamed of for years, Uncle Greg died of an overdose.
I often get asked if aspects of my books are autobiographical, and the answer is always a firm "no." But I do love to use my research as a way to understand the issues that bewilder me. For this very reason, I've wanted to write about addiction for some time. Annie is not my uncle, but I hope that in reading her story, the love I had for him is evident. Most of all, I hope that her story reminds you that a person with an addiction is not a label or a problem to be solved: the individual is someone's sibling, someone's child, someone's beloved uncle. Addiction is ugly, but its victims each have a story and a life that matters.
When I first read that some U.S. states had made substance abuse in pregnancy a criminal offense, I delved into the issue, simply wanting to understand it. Even after months of research and speaking to advocates in the field, I'm still bewildered by how anyone could think this is an effective way to address any aspect of the issues surrounding substance abuse. The very existence of these laws disregards all advice from medical and women's rights organizations, and when they are enforced, they are incredibly harmful to the health of women and families.
Prosecuting pregnant women who are battling substance abuse issues achieves little more than to further stigmatize and isolate this marginalized pocket of society. When we discourage these women from accessing medical care and support, a situation that is already difficult becomes heartbreaking. And when mothers who need treatment and support to enable them to parent their children are, instead, prosecuted and even incarcerated, the entire community suffers.
It's my hope that Annie and Lexie's situation can raise at least some awareness of the issues around addiction, but also, awareness of what happens to mothers and to children when we deem the symptom of an illness—substance abuse—a criminal offense.
In a compassionate society, there has to be a better way.
—Kelly Rimmer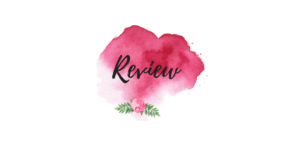 Review coming!
Follow My Life. One Story at a Time. for future book reviews, promotions, and giveaways!
My Life. One Story at a Time. A free book may have been provided by the source in exchange for an honest review. Views expressed by authors are their own and do not necessarily reflect the views of My Life. One Story at a Time. My opinions are my own. This provided in accordance with the FTC 16 CFR, Part 55.
Disclosure – Please be advised that some of the links provided are affiliate links and I do receive a small commission if you make a purchase using those links.  This does not cost you any extra when you make a purchase, and I only recommend products I use personally and believe will add value to my readers. I very much appreciate your support of this blog in doing so!
Romance is in the Air – Julie Coulter Bellon – Promotion & Giveaway
Shop Amazon - Best Selling Products - Updated Every Hour