Book Details:
Book Title: Toddler Tootsies Take on the Day! by Marsha Nowakowski
Illustrator: Joan Coleman
Category: Children's NonFiction, 34 pages
Genre: Education
Publisher: Lanier Press
Release date: January 23, 2018
Tour dates: Jan 29 to Feb 9, 2018
Content Rating: G
Book Description:
Welcome to the wonderful world of Matt and Mattie, where every day is a learning adventure! Just as our ten toes help our bodies balance, Matt and Mattie's ten daily habits help toddlers learn balanced behaviors that will guide them in leading happy, healthy childhoods.
Buy the Book:
Meet the Author:
Marsha K. Nowakowski is a loving wife, dedicated mother to three children, and a "grammie" to her grandchildren.This is Marsha's debut book for toddlers. She has spent forty years in the healthcare industry, primarily as a cardiac nurse. Her inspiration for writing Matt and Mattie's Adventures developed from her own observations that patients who recovered more quickly exhibited healthy habits and good attitudes toward life. As a mother and grammie, Marsha recognized the need for books teaching healthy habits to help young ones develop into successful people who always do their best.
Matt and Mattie's Adventures makes everyday habits fun, balanced, and adventuresome for toddlers. Marsha's own adventures include travel, horseback riding, and reading. She also enjoys golf, baseball games, and sailing with her husband. According to Marsha, every day is an adventure!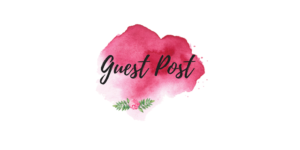 What do you find children like most about Toddler Tootsies Take on the Day?
I have found that it's definitely discovering the hidden toe icons scattered throughout the book! The toddlers get so excited to search for the cute-dressed tootsies that they can't wait for the next page. They become very engaged immediately and quite proud of themselves for their discoveries. Because they are so excited during the first reading, they ask to have the book read again. The second reading is a time to engage them in what choices they might like to select, such as what clothes to put on Matt or Mattie, what foods to eat in the morning, what activities they like to learn, why they clean up after playing, and even what they like to play. You can learn a lot about the toddlers during a book reading by the choices they choose. During a preschool reading to twenty children, they were each given a random tootsie icon attached to a straw, and when we came to an icon in the book, they raised their straw. It was amazing to see the teamwork ensue with the group. They started pointing to who had the icon and became an excited team! With this intent and excitement, the lessons this book teaches become more familiar with each subsequent reading.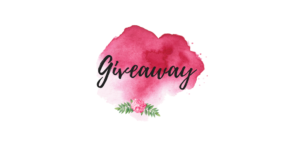 Follow My Life. One Story at a Time. for future book reviews, promotions, and giveaways!
My Life. One Story at a Time. A free book may have been provided by the source in exchange for an honest review. Views expressed by authors are their own and do not necessarily reflect the views of My Life. One Story at a Time. My opinions are my own. This provided in accordance with the FTC 16 CFR, Part 55.
Disclosure – Please be advised that some of the links provided are affiliate links and I do receive a small commission if you make a purchase using those links.  This does not cost you any extra when you make a purchase, and I only recommend products I use personally and believe will add value to my readers. I very much appreciate your support of this blog in doing so!
Shop Amazon - Best Selling Products - Updated Every Hour