Veronica's Bird: Thirty-five years inside as a female prison officer 
Veronica Bird was one of nine children living in a tiny house in Barnsley with a brutal coal miner for a father. Life was a despairing time in the 1950s, as Veronica sought desperately to keep away from his cruelty. Astonishingly, to her and her mother, she won a scholarship to Ackworth Boarding School where she began to shine above her classmates. A champion in all sports, Veronica at last found some happiness until her brother-in-law came into her life. It was as if she had stepped from the frying pan into the fire he took over control of her life removing her from the school she adored, two terms before she was due to take her GCEs, so he could put her to work as a cheap option on his market stall. Abused for many years by these two men, Veronica eventually ran away and applied to the Prison Service, knowing it was the only safe place she could trust. This is the astonishing, and true story of Veronica Bird who rose to become a Governor of Armley prison. Given a 'basket case' in another prison, contrary to all expectations, she turned it around within a year, to become an example for others to match. During her life inside, her 'bird', she met many Home Secretaries, was honoured by the Queen and was asked to help improve conditions in Russian Prisons. A deeply poignant story of eventual triumph against a staggeringly high series of setbacks, her story is filled with humour and compassion for those inside.
Amazon UK – https://www.amazon.co.uk/Veronicas-Bird-Thirty-five-inside-officer-ebook/dp/B077NXT42X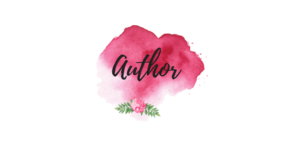 About the authors: After thirty-five years working for the Prison Service, Veronica Bird is now retired and living in Harrogate, North Yorkshire. She is still an active proponent of the justice system and continues to lecture across the country and is a supporter of Butler Trust, which acknowledges excellence within the prison system. A qualified architect and Swiss-trained hotelier, Richard Newman enjoyed a forty-year career designing and managing hotels worldwide before retiring in 2001. Since
then he has gone on to publish a number of novels: The Crown of Martyrdom, The Horse that Screamed, The Potato Eaters, The Green Hill, Brief Encounters and most recently The Sunday Times bestseller, A Nun's Story. He is currently working on a new novel about retirement and an autobiography of his time in the Middle East. He lives happily with his wife in Wetherby, West Yorkshire where he enjoys being close to his family.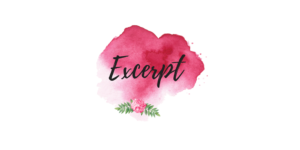 This is taken from Part One, Veronica's life before she entered the Prison Service, a period of extreme poverty and abuse in equal measure.
Intro: Veronica has won a scholarship to Ackworth Boarding School, an extraordinary achievement in view of her background of extreme poverty, as one of nine children in Barnsley in the 'fifties' with a drunken coal-miner for a father. During her first term at the new school, Veronica is showing signs of very real ability in many sports, is beginning to flower generally and even putting on weight, thus adding to her seven-stone frame. She was beginning to present leadership qualities and, loving every minute of her time away from her brutal father. In the holidays she has to go home to live with her eldest sister, as her parents are no longer able to cope, and her brother-in-law, who runs a fruit and veg. stall in the market has very different views on what Veronica should be doing with her life. Now, read on:
You did not have to be a soothsayer, just clued up to life, to see a pattern emerging. It was just too convenient; I was too valuable a commodity to be allowed to continue at school. It was annoying, was it not, for me to keep disappearing at the end of the school holidays for another thirteen weeks when I could be struggling with the next sack of potatoes? Fred was not stupid, he could see he did not have to employ further help, the babysitter would be free, and his wife could be released from the household chores to spend more time on the stall, and all for a pound a week. Besides, his business, which had flourished, was beginning to feel the cold light of reason as the Supermarkets began to bite into his profits. It was just the excuse he needed, and the option was a great deal cheaper than Joan having to bring inexpensive baby-sitters and staff for the stalls. There I was, in my school uniform and my posh accent, an hour's ride away, frustrating Fred's carefully made plans.
I received the dreadful news the day I returned for the autumn term. I was called into the Headmistress's study again, not even having had the time to unpack my trunk and gabble with my friends.
'This will be the last term at school Veronica. I'm sorry but I have had notification from the Education Authorities that your family is no longer wishing to keep you here.' She used the word family carefully, not sure who it was keeping me at Ackworth, or who did not want me kept at the school. 'I'm so sorry.'
She might as well have thrown acid in my face. 'But, I'm taking my 'O' levels in June,' I replied, not understanding, not believing what she had just told me. 'Besides, I have a grant-'
She cut me off.' It is final, Veronica. I'm very sorry but remember, you have done well here.'
I was to lose, not only my beloved school but would be prevented from taking my crucial exams without which I could get nowhere in life, at best, I could look forward to a factory job or a bus conductor. Having taken my Art 'O' level earlier and passed I knew that I could achieve several more in the summer and I was entered for eight subjects. It was also shaming for neither Fred nor Joan could face telling me directly.
I could not help it. I burst into tears. I thought the unhappy days were far behind me. Sure, I had to work long hours in the holidays, but they were soon over and I sped off back to school and my friends with joy in my heart, able to forget the drudgery as I pulled out my hockey stick.
I was stunned. I walked out of her study, my face streaming, other girls and boys wondering what on earth I had done on the first day back to merit such a telling off: and Veronica of all girls.
Veronica's Bird – Copyright © Richard Newman 2018. Authors Veronica Bird and Richard Newman. Publishers Clink Street Publications 23rd January 2018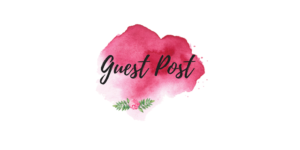 Why did you chose to work in the Prison Service
Veronica's Bird
There comes a tipping point in everyone's life, some who grasp it boldly; some who let go even as they reach out to grasp onto the nettle. Veronica simply couldn't stand the brutality of her life anymore. She would have reached out to anything – a straw in a rough sea would suffice.
By the time Veronica was twenty-one years of age, life had become intolerable at home 'Veronica's mother was often sick and died young, unable to stand up to the bullying by her drunken husband, a coal miner in Barnsley. He would often lash out at Veronica and her brothers and sisters (eight surviving), while her brother-in-law would continue to intrude crudely into her life demanding more and more of her time be spent on his fruit and veg. stall in the market. Paid a pound a week for a long day hauling sacks of potatoes she had no say in what she wanted out of life; she was controlled by the two men for years, interfering in every facet of her daily existence. It all came to a head in the end when she simply had to make the decision, to leave. That courage which she found, would, quite literally, change the whole course of her life bringing to light her utter determination to get on with her new career.
It was ironic that Veronica, despite her appalling background, or perhaps because of it, was able, early in her career, to identify herself with the fate of the inmates in her charge. Their lives, she saw, were equally as bad as hers, and they all shared time behind bars together. Life was miserable for her, but so was theirs, and for what reason? Often it went back into history, a life of crime, savage beatings, abuse – some of these are very familiar to Veronica's own beginnings.
She began to see very clearly, that not all convicted people needed to be inside doing their 'bird'. Prisoners were emerging from their sentence, more damaged than when they had been in the dock in front of the judge. Today, two out of five who enter prison, free of drugs, leave as an addict, with all the subsequent costs of rehabilitation and increased crime and, not least, the inherent bitterness directed towards society in general.
This cannot be right, and the Government has to take a considerable slice of the blame for the fact they are making things worse and not, as it is meant to be, a restoration of these men and women to the world we all want to live in, in peace and without fear.
Veronica felt she could help. Yes, she demanded a strict regime within her administration, but by ensuring she was always fair to her staff and to the inmates equally, she became known for keeping her word. Such an attitude of mind enabled her to turn a 'basket case' of a prison at Brockhill, (without being given additional funds, as was often the excuse in the past when a prison failed), into a model operation.
While there will always be prisoners who need to be behind bars – let us not misunderstand this point – we also need to find new ways of dealing with their crime. Spice and other powerful drugs are still finding their way into prisons despite tight controls. As long as there are prisoners, the young particularly, who are drug-free, they are going to be caught in this never-ending cycle of re-offending.
Surely, there has to be something better than this?
We need a national debate to give these young people a chance in life so that a prison sentence does not mean they are caught forever in a net whose mesh is so small it infects the smallest of fry.
Veronica's Bird. Copyright © Richard Newman 2018. Authors Veronica Bird and Richard Newman. Publishers Clink Street Publications 23rd January 2018.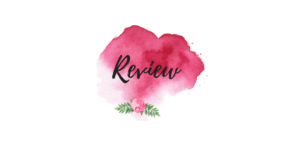 I have been under the weather and will post my review soon.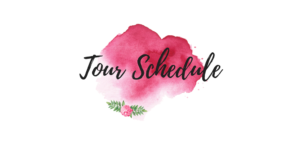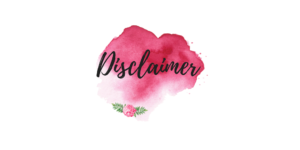 Follow My Life. One Story at a Time. for future book reviews, promotions, and giveaways!
My Life. One Story at a Time. A free book may have been provided by the source in exchange for an honest review. Views expressed by authors are their own and do not necessarily reflect the views of My Life. One Story at a Time. My opinions are my own. This provided in accordance with the FTC 16 CFR, Part 55.
Disclosure – Please be advised that some of the links provided are affiliate links and I do receive a small commission if you make a purchase using those links.  This does not cost you any extra when you make a purchase, and I only recommend products I use personally and believe will add value to my readers. I very much appreciate your support of this blog in doing so!
Shop Amazon - Best Selling Products - Updated Every Hour