New York Times bestselling author Kat Martin brings page-turning suspense to a tale of secrets and passions turned deadly . . .
 
Texas mogul Beau Reese is furious. All six feet three obscenely wealthy, good-looking inches of him. His sixty-year-old father, Stewart, a former state senator no less, has impregnated a teenager. Barely able to contain his anger, Beau is in for another surprise. It appears that Stewart has moved an entirely different woman into the house . . .
Beau assumes that stunning Cassidy Jones is his father's mistress. At least she's of age. But those concerns take a sudden backseat when he finds Stewart in a pool of blood on the floor of his study—and Cassidy walks in to find Beau with his hand on the murder weapon.
The shocks just keep coming. Someone was following Stewart, and Cassidy is the detective hired to find out who and why. Now she'll have to find his killer instead. Her gut tells her it wasn't Beau. And Beau's instincts tell him it wasn't Cassidy. Determined to track down the truth, they form an uneasy alliance—one that will bring them closer to each other—closer to danger and beyond . . .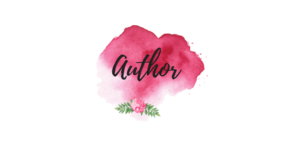 Currently living near Missoula, Montana, Kat Martin is the bestselling author of over fifty-five Historical and Contemporary Romance novels, currently an NYT bestselling author of the romantic suspense AGAINST series. Before she started writing in 1985, Kat was a real estate broker. During that time, she met her husband, L. J. Martin, also an author with over 33 book-length works. Kat is a graduate of the University of California at Santa Barbara, where she majored in Anthropology and also studied History. "I love anything old," Kat says. "I love to travel and especially like to visit the places where my books are set. My husband and I often stay in out-of-the-way inns and houses built-in times past. It's fun and it gives a wonderful sense of a by-gone era."
To date, Kat has over fifteen million copies of her books in print. She is published more than two dozen foreign countries, including Germany, Norway, Sweden, China, Korea, Bulgaria, Russia, England, South Africa, Italy, Spain, Argentina, Japan, and Greece.
WEBSITE
VIDEO LINK
https://www.youtube.com/watch?v=y7eAZvxU-VM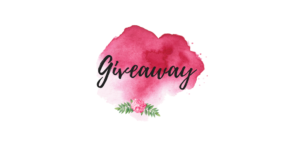 SPECIAL CONTEST: http://www.katmartin.com/beyond-reason-giveaway/
To CELEBRATE the release of BEYOND REASON, enter my new contest for a chance to win a KINDLE FIRE 7″ Display, Wi-Fi, 8 GB and a Kindle copy of AGAINST THE WILD, AGAINST THE SKY and AGAINST THE TIDE. Contest runs from May 1, 2017 through June 30, 2017.
May Contest: http://www.katmartin.com/monthly-contest/
For May, Kat Martin is giving away to FIVE winners an audio edition of one of her AGAINST series books, plus a copy of INTO THE FIRESTORM.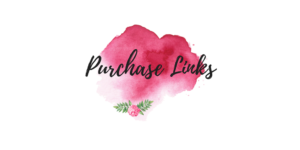 Amazon:
https://www.amazon.com/Beyond-Reason-Texas-Trilogy-Martin-ebook/dp/B01LJKQGA2
b&n:
http://www.barnesandnoble.com/w/beyond-reason-kat-martin/1124565009?ean=9781420143157
indiebound: https://www.indiebound.org/book/9781420143157
kobo: https://www.kobo.com/us/en/ebook/beyond-danger
google play: https://play.google.com/store/books/details/Kat_Martin_Beyond_Danger?id=vuXEDgAAQBAJ
itunes: https://itunes.apple.com/us/book/beyond-danger/id1231931639?mt=11
SOCIAL MEDIA
Twitter: https://twitter.com/katmartinauthor
Facebook: https://www.facebook.com/KatMartinAuthor
Goodreads: https://www.goodreads.com/book/show/31937763-beyond-reason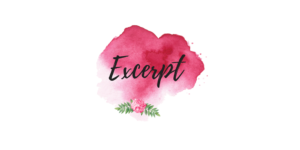 Beyond Danger
Pleasant Hill, Texas
Beau could hardly believe it. His father was sixty years old! The girl sitting across from him in a booth at the Pleasant Hill Café looked like a teenager. A very pregnant teenager.
"Everything's going to be okay, Missy," Beau Reese said. "You don't have to worry about anything from now on. I'll make sure everything is taken care of from here on out."
"He bought me presents," the girl said, dabbing a Kleenex against the tears in her eyes. "He told me how pretty I was, how much he liked being with me. I thought he loved me."
Fat chance of that, Beau thought. His dad had never loved anyone but himself.
Shoving a hand through his wavy black hair, Beau took a steadying breath. He had always wanted a baby brother or sister. Now at the age of thirty five, he was finally going to have one.
Beau felt a surge of protectiveness toward the young woman carrying his father's child.
He looked over to where she sat hunched over next to her mother on the opposite side of the pink vinyl booth. "Everybody makes mistakes, Missy. You picked the wrong guy, that's all. Doesn't mean you won't have a great kid."
For the first time since his arrival, Missy managed a tentative smile. "Thank you for saying that."
Beau returned the smile. "I'm going to have a baby sister. I promise she won't have to worry about a thing from the day she's born into this world." Hell, he was worth more than half a billion dollars. He would see the child had everything she ever wanted.
When Missy's lips trembled, her mother scooted out of the booth. "I think she's had enough for today. This is all very hard on her and I don't want her getting overly tired." Josie reached for her daughter's hand. "Let's go home, honey. You'll feel better after a nap."
Beau got up, too, leaned over and brushed a kiss on Missy's cheek. "You both have my number. If you need anything, call me. Okay?"
Missy swallowed. "Okay."
"I should have called you sooner." Josie's eyes teared up. "I didn't know how I was going to manage the bills all by myself. "Thank you, Beau."
"Everything's going to be okay." He watched the women head for the door, the bell ringing as Josie shoved it open and she and Missy walked out of the café.
Leaving money on the table for his coffee, he followed the women out the door, his temper climbing toward the boiling point. His father should be the one handling Missy's pregnancy. He'd had months to step up and do the right thing. Beau figured he never would.
As he crossed the sidewalk and opened the door of his dark blue Ferrari, his temper cranked up another notch. By the time the car was roaring along the road to his father's house, his fury was bubbling just below the surface.
Unconsciously his foot pressed harder on the gas, urging the car down the two-lane road at well over eighty miles an hour. With too many tickets in Howler County already, he forced himself to slow down.
Making the turn into Country Club Estates, he jammed on the brakes and the car slid to a stop in front of the house. The white, two-story home he'd been raised in oozed Southern charm, the row of columns out front mimicking an old-style plantation.
Climbing out of the Ferrari, one of his favorite vehicles, he pounded up the front steps and crossed the porch. The housekeeper had Mondays and Tuesdays off so he used his key to let himself into the entry.
On this chilly, end-of-January day, the ceiling fans hadn't been turned on, leaving the interior strangely silent. The ticking of the ornate grandfather clock in the living room seemed louder than it usually did.
"Dad! It's Beau! Where are you?" When he didn't get an answer, he strode down the hall toward the study. He had phoned his father on his way here from Dallas. Though he'd done his best to keep the anger out of his voice, he wasn't sure he had succeeded. Maybe his father had left to avoid him.
"Dad!" Still no answer. Beau continued down the hall, his footsteps echoing in the quiet. As he reached the study, he noticed the door standing slightly ajar. Steeling himself for the confrontation ahead, he clamped down on his temper and shoved open the door.
His father wasn't sitting at the big rosewood desk or in his favorite overstuffed chair next to the fireplace. Beau started to turn away when an odd gurgling sound sent the hairs up on the back of his neck.
"Dad!" At the opposite end of the desk, Beau spotted a prone figure lying on the floor in a spreading pool of blood. "Dad!" The handle of a letter opener protruded from the middle of his chest.
Beau raced to his father's side. "Dad!" Blood oozed from the wound in his chest and streamed onto the hardwood floor. He had to stop the bleeding and he had to do it now!
He hesitated, praying he wouldn't make it worse, then with no other option, grabbed the handle of the letter opener, jerked it out, gripped the front of his dad's white shirt and ripped it open.
"Oh, my God! What are you–"
Beau glanced up to see the woman, Cassidy Jones, standing in the doorway. "Call 9-1-1! Hurry, he's been stabbed! Hurry!"
The shapely brunette, his father's newly hired personal assistant, didn't pause, just pulled out her cell and dialed the emergency number.
Beau's hand shook as he checked for a pulse, found none. The wound was catastrophic, a stab wound straight to the heart. No way could his father survive it.
Cassidy ran over and knelt on the floor beside him. "Here, use this to seal the hole." She seemed amazingly in control as she handed him a credit card then ran to the wet bar and grabbed a towel, rushed back and handed it over.
Beau pressed the towel over the credit card on top of the hole, all the while knowing his father was already dead or within moments of dying. Whoever had stabbed him knew exactly where to bury the blade.
Cassidy reached down to check for herself, pressing her fingers in exactly the right spot on the side of his father's neck. She had to know it was hopeless, just as he did, must have known Stewart Reese was dead.
"I'm sorry," she said.
Sorrow slid through him, making his chest clamp down. Or maybe it was sadness for the kind of man his father was, the kind who had wound up the victim of a killer.
He felt Cassidy's eyes on him, assessing him with speculation–or was it suspicion?
Beau looked down at his father, his eyes closed, his face slack in death. Stuart Reese was dead and Beau wanted answers. He vowed whatever it took, for as long as it took, he wouldn't stop until he found the man who had murdered his dad.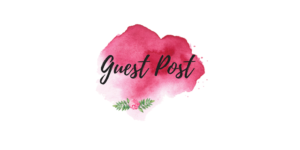 THE TEXAS TRILOGY by Kat Martin
   Texas has always been one of my favorite places. It's just so sexy, the perfect setting, I thought, for my latest trilogy.
Sometimes I get inspired by one of the characters in the story, which is what happened in Beyond Reason, the first book in the trilogy. Lincoln Cain is a Texas multimillionaire with a shady past. After two years in prison, Linc is as tough as they come, six foot five, two hundred pounds of solid male muscle. His story came swift and hard into my head, including a woman tough enough to match him.
Five weeks ago, Carly Drake stood at her grandfather's grave. Now she's burying Drake Trucking's top driver and the cops have no leads on the hijacking or murder. Faced with bankruptcy, anonymous threats, and fear that the company she inherited will fail, Carly has to team up with the last man she wants to owe–multi-millionaire, Lincoln Cain.
The book turned out to be one of my favorites, and while I was writing it, I fell a little in love with Linc's business partner, Beau Reese.
Beyond Danger is Beau's story. Mega-rich, black-haired, and blue-eyed, Beau is gorgeous to look at, and flashy. He was an amateur race car driver, sort of a Texas Paul Newman, before he left the racing circuit. Beau loves fast cars and fast women.
He is also wanted for murder.
That's where private investigator, Cassidy Jones, comes in. She's smart and she's no pushover, exactly the woman for Beau. Best of all, she's determined to prove his innocence.
The third book in the trilogy is Beyond Control. Linc's brother, Joshua Cain, is a former marine special operations sniper turned Texas rancher. Josh just wants his life back, wants time to figure things out after his years in the military.   He's enjoying the peace and quiet of the rural Texas landscape–until pretty, fiery haired Victoria Bradford shows up with her four-year-old daughter. Then all hell breaks loose.
Tory is being followed by a stalker. Damien Bridger means to have her, and no one, not even tough as nails Josh Cain, is going to stand in his way.
I hope you'll watch for Beyond Danger, and Beyond Control, and if you haven't read Beyond Reason, I hope you'll watch for it, too. Til next time, all best and happy reading, Kat
Other Giveaways!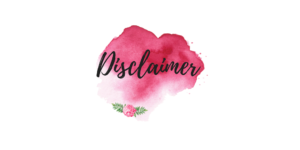 Follow My Life. One Story at a Time. for future book reviews, promotions, and giveaways!
My Life. One Story at a Time. A free book may have been provided by the source in exchange for an honest review. Views expressed by authors are their own and do not necessarily reflect the views of My Life. One Story at a Time. My opinions are my own. This provided in accordance with the FTC 16 CFR, Part 55.
Disclosure – Please be advised that some of the links provided are affiliate links and I do receive a small commission if you make a purchase using those links.  This does not cost you any extra when you make a purchase, and I only recommend products I use personally and believe will add value to my readers. I very much appreciate your support of this blog in doing so!
Shop Amazon - Best Selling Products - Updated Every Hour