Today is a sad day for my family. One of our West German Shepherds, Ryka, passed away this morning. She blessed our lives for over six years and for that I am grateful. I pulled out a few of my favorite pictures that tell some of her story with our family. She arrived from West Germany in 2010 and came home with me and Calypso shortly after. She wasn't Calypso's mother but she stepped right in and took over. The two of them were three years apart but were always inseparable – whether in play or in trouble. You can read their stories in The Canine Chronicles. Her death leaves a void in our lives.
This is her story:
Ryka Vom Nobleheim
3/12/2008 – 7/18/2017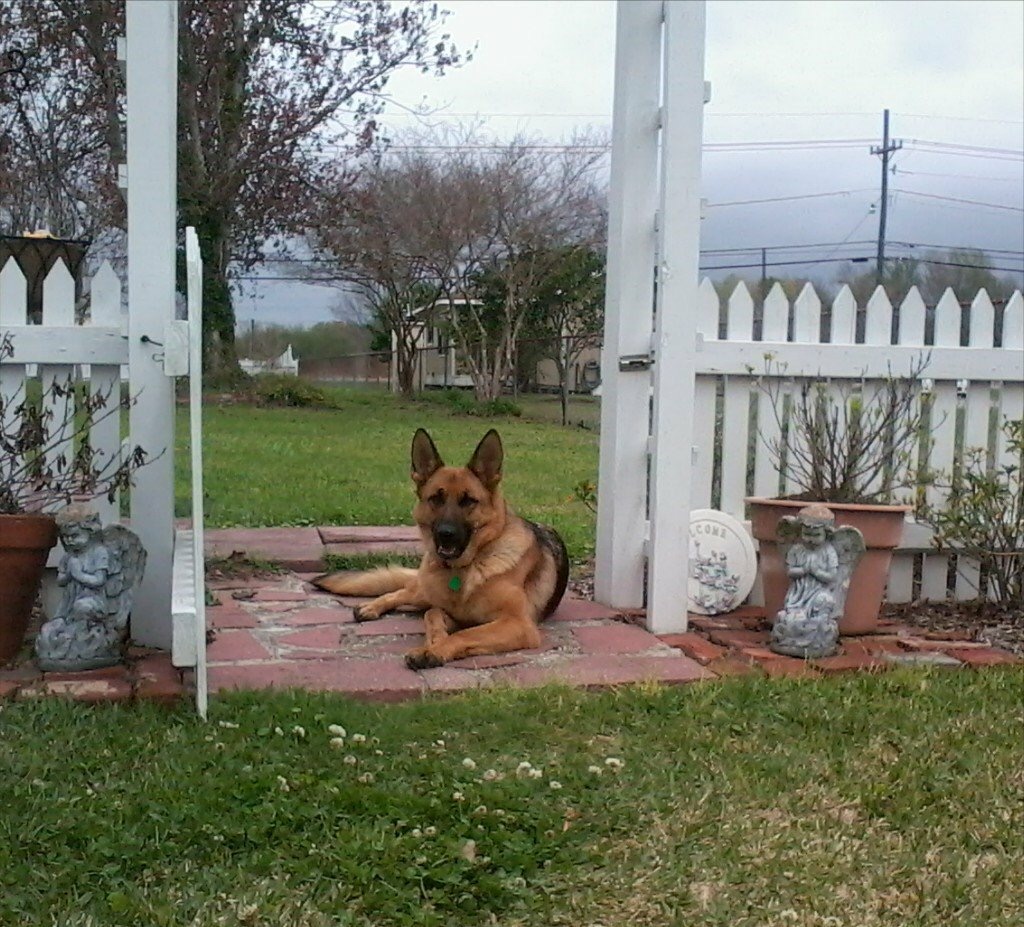 This was shortly after she arrived at her new home.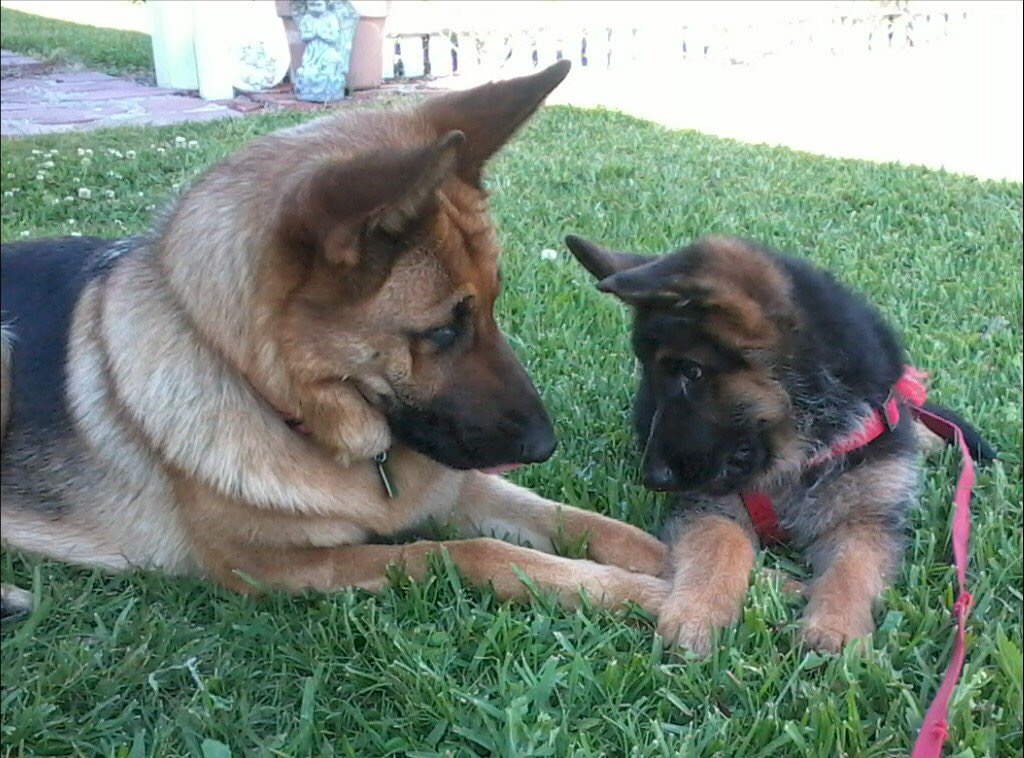 She stepped in as Calypso's guardian and corrector. She didn't let Calypso get away with anything.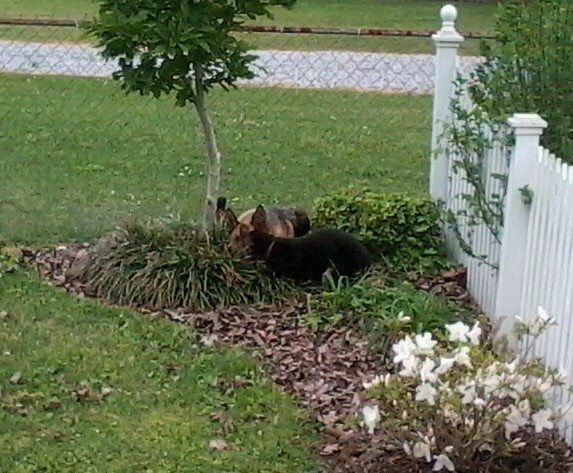 The two of them loved the flower beds. Ryka was a digger. Calypso just snuggled in afterwards.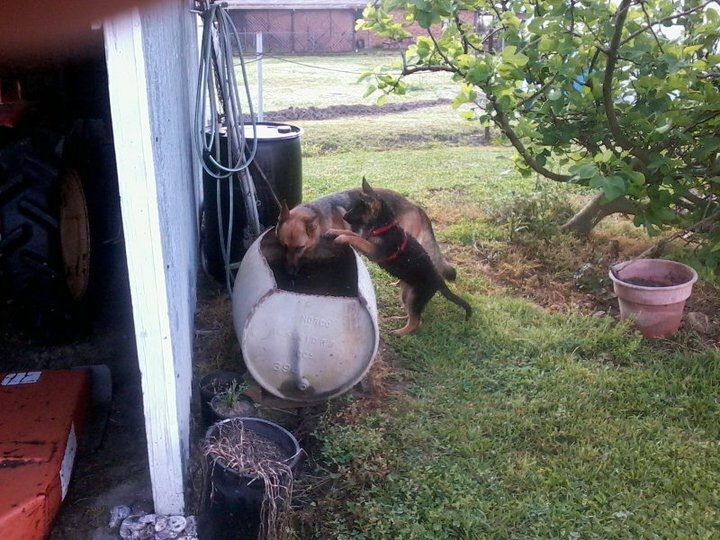 Whatever Ryka did, Calypso soon followed.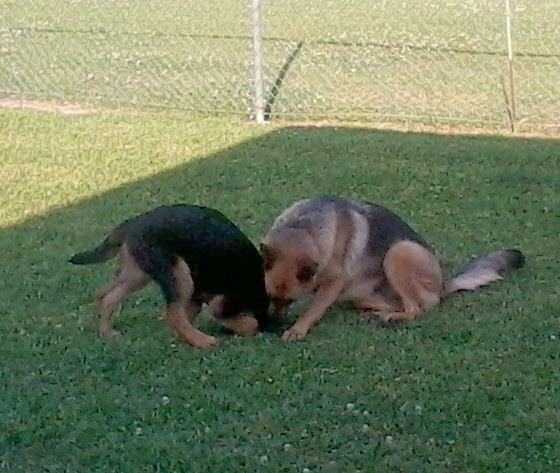 Ryka played and disciplined.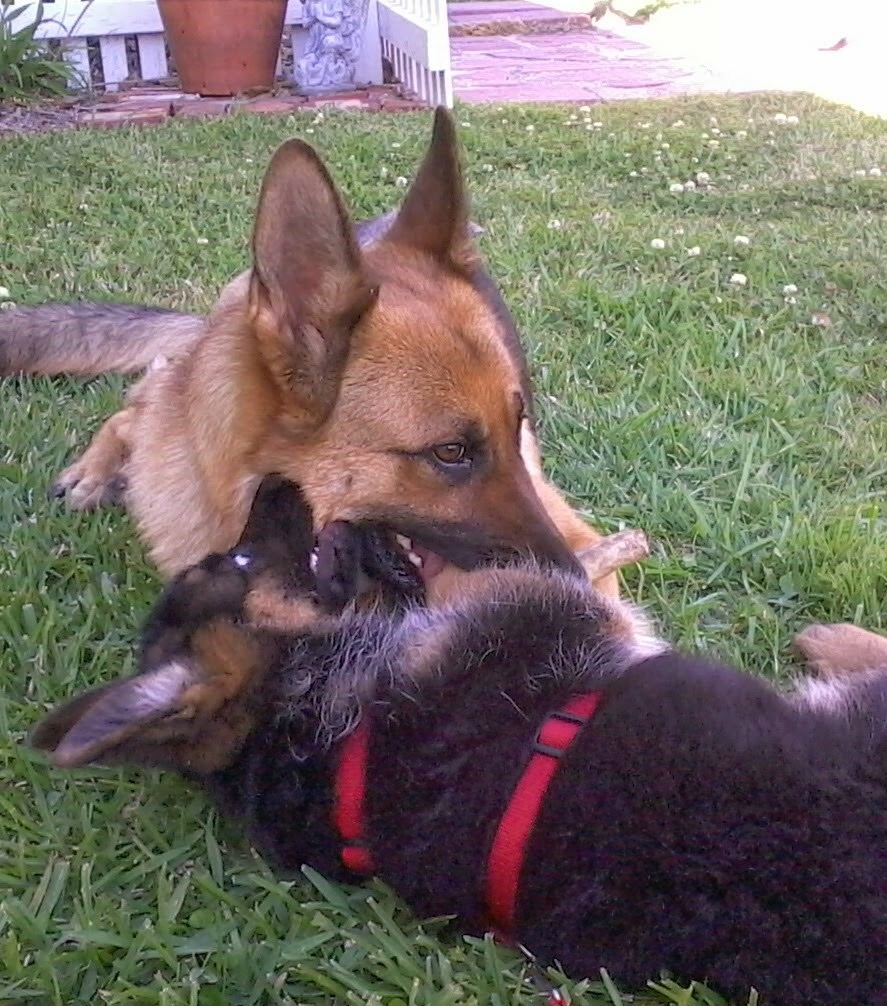 She loved Calypso and Calypso loved her.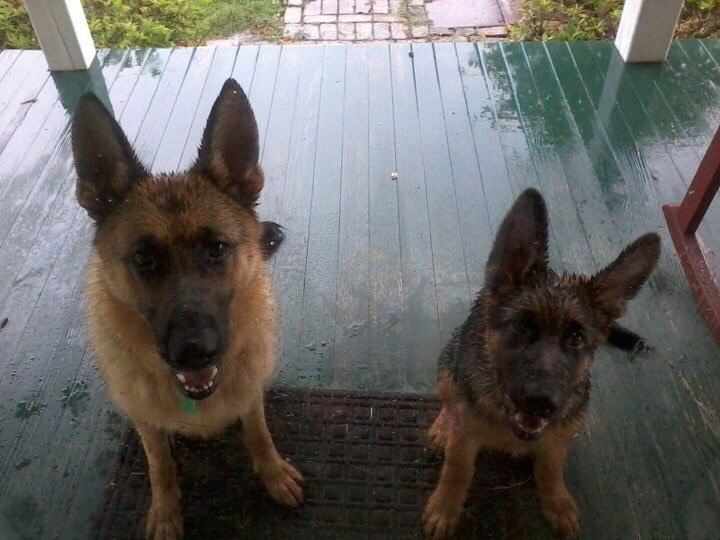 What happens in Vegas, stays in Vegas. You play in the rain, you stay outside. Now those were puppy dog faces!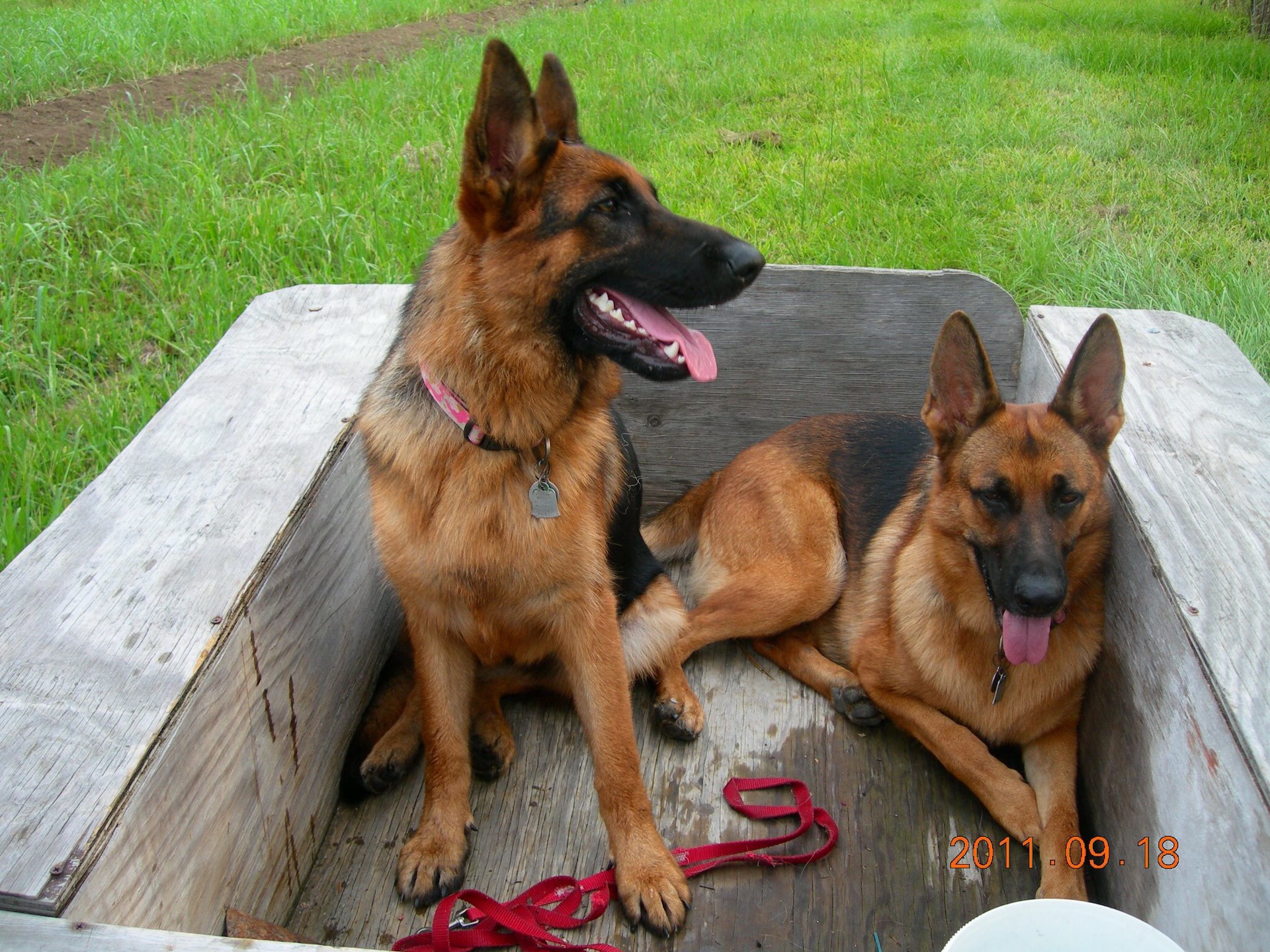 Farm dogs. Riding in the wagon behind the tractor.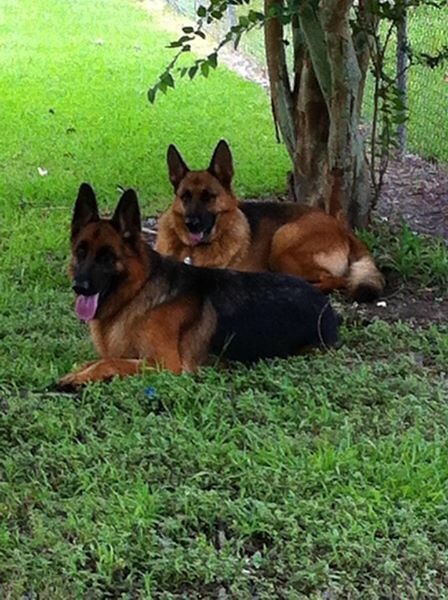 Where you found one, you found the other.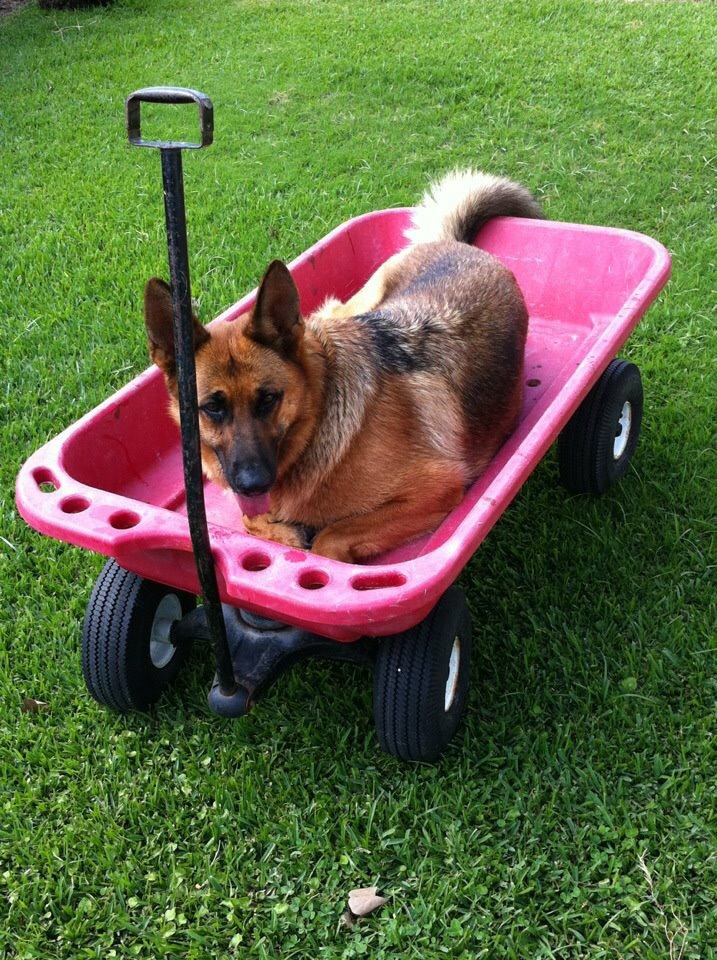 Ryka loved to ride – anything and anywhere.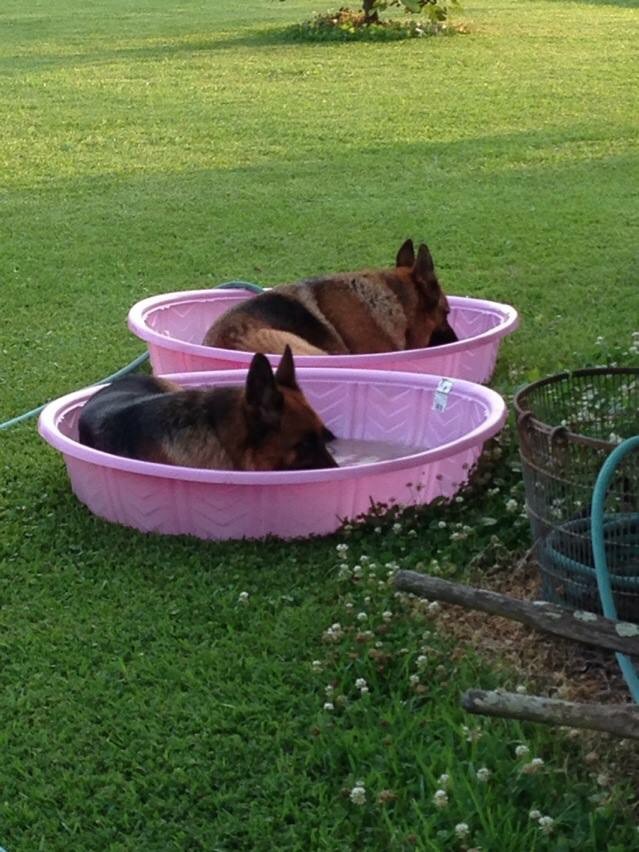 Swimming on a hot Southern day.
Nap Time.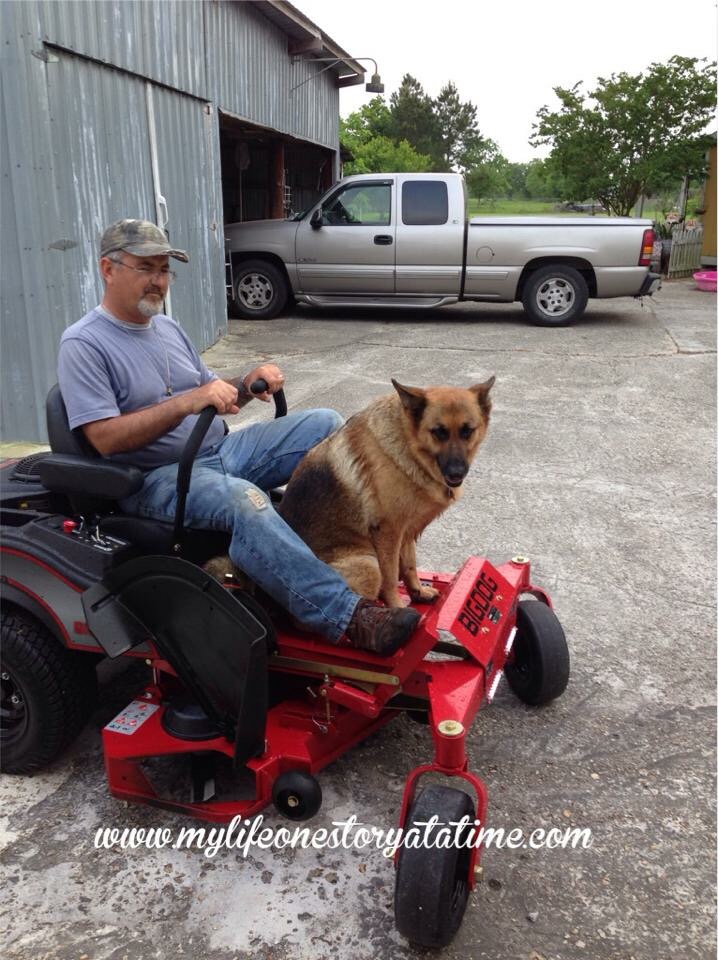 Ryka spent hours on the mower cutting grass. She'd lay down and sleep.
Ryka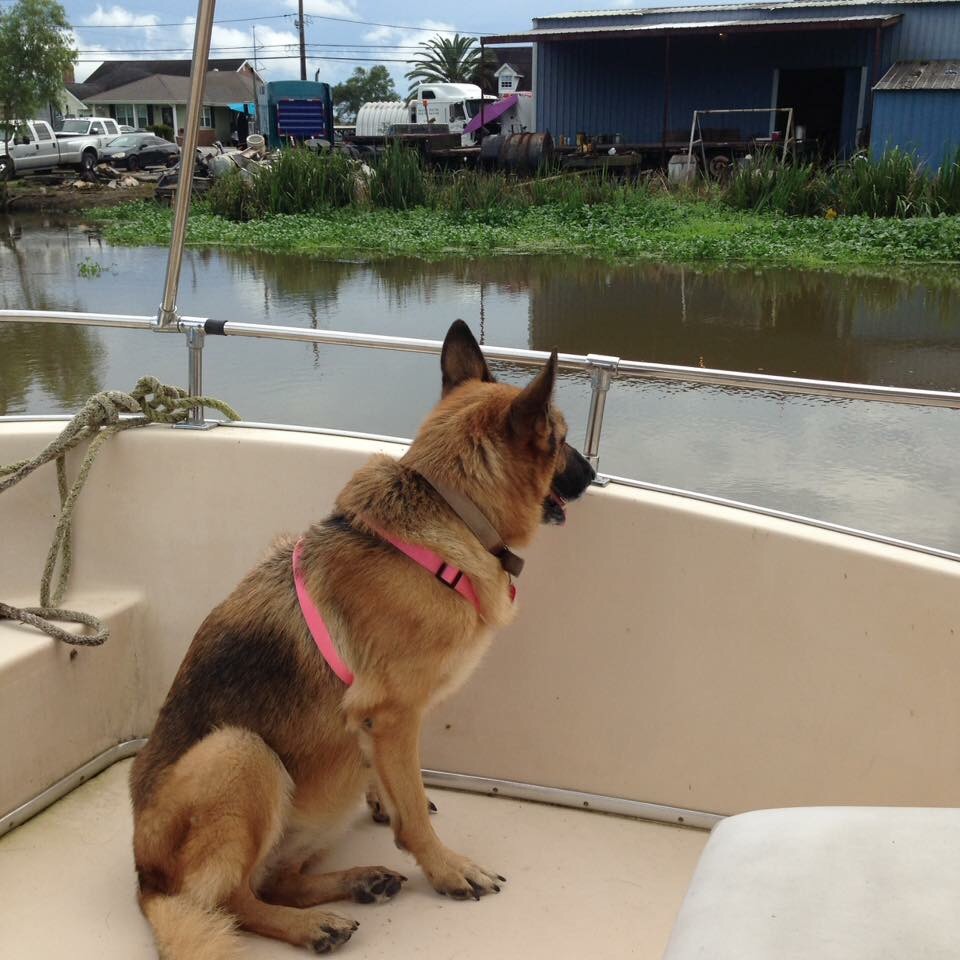 Ryka on the houseboat. She loved watching the world go by.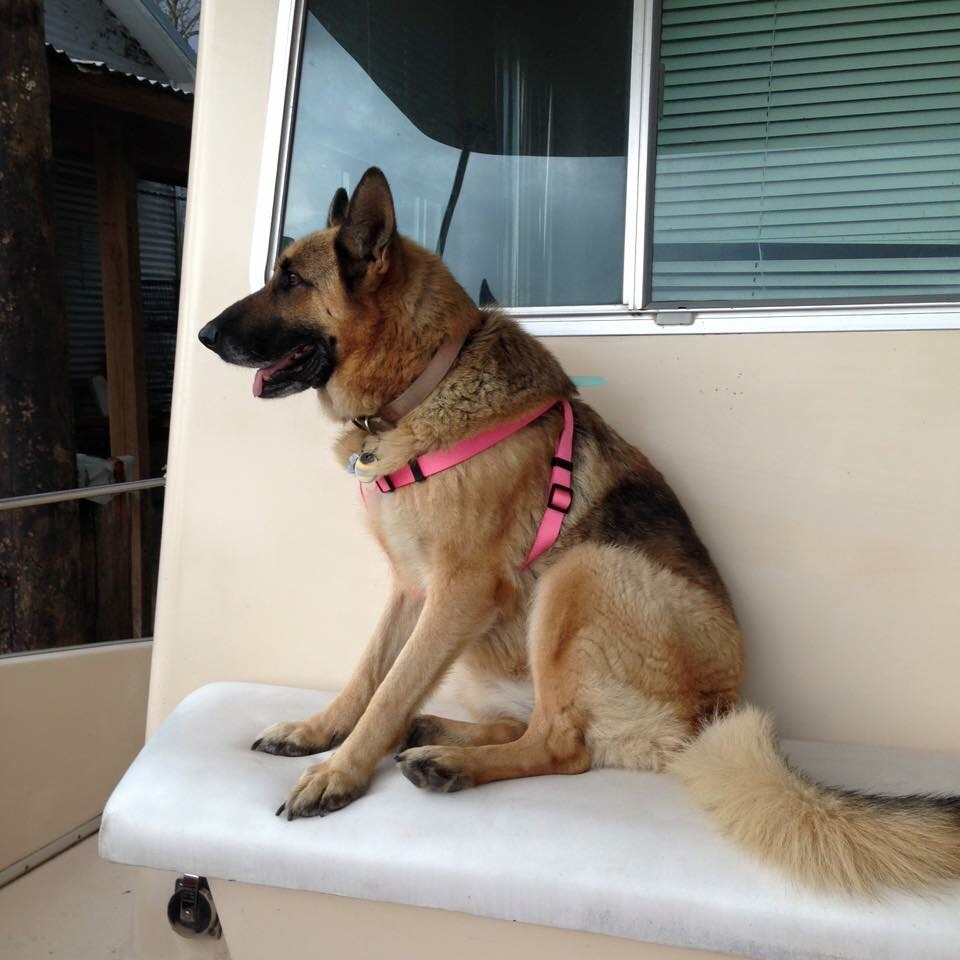 Favorite perch on the Houseboat.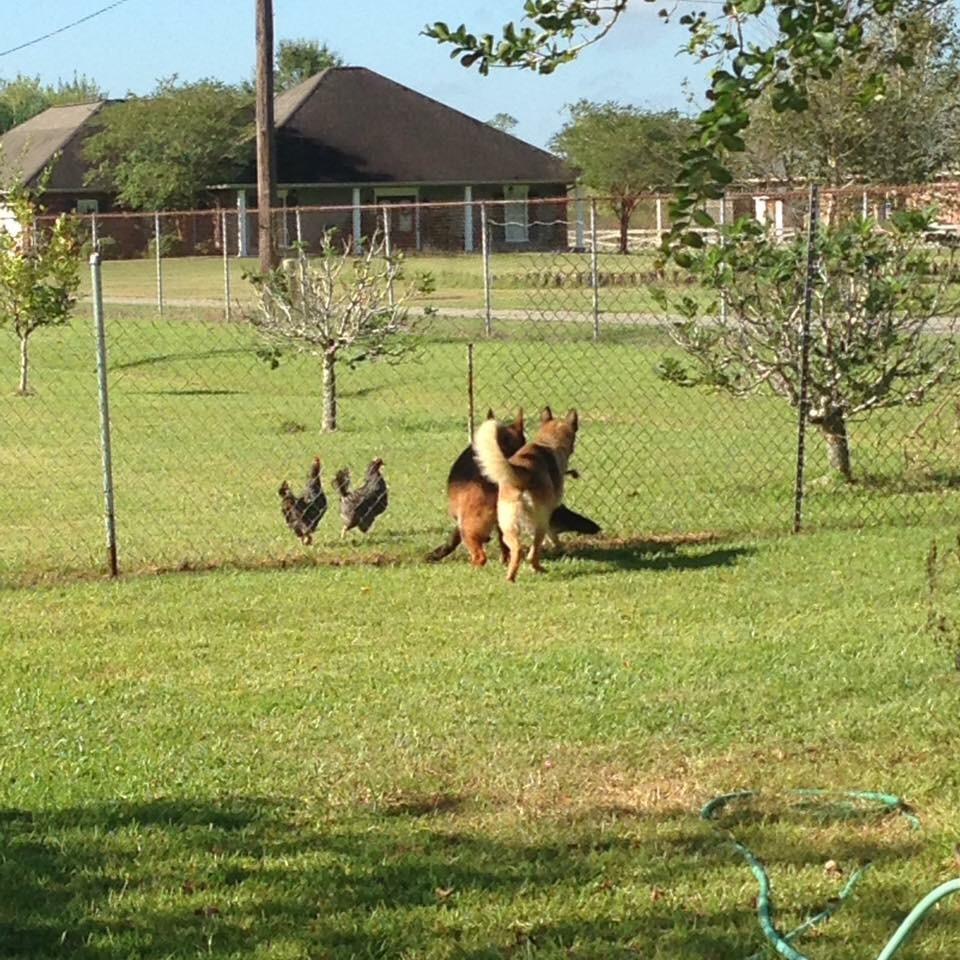 Chasing the chickens.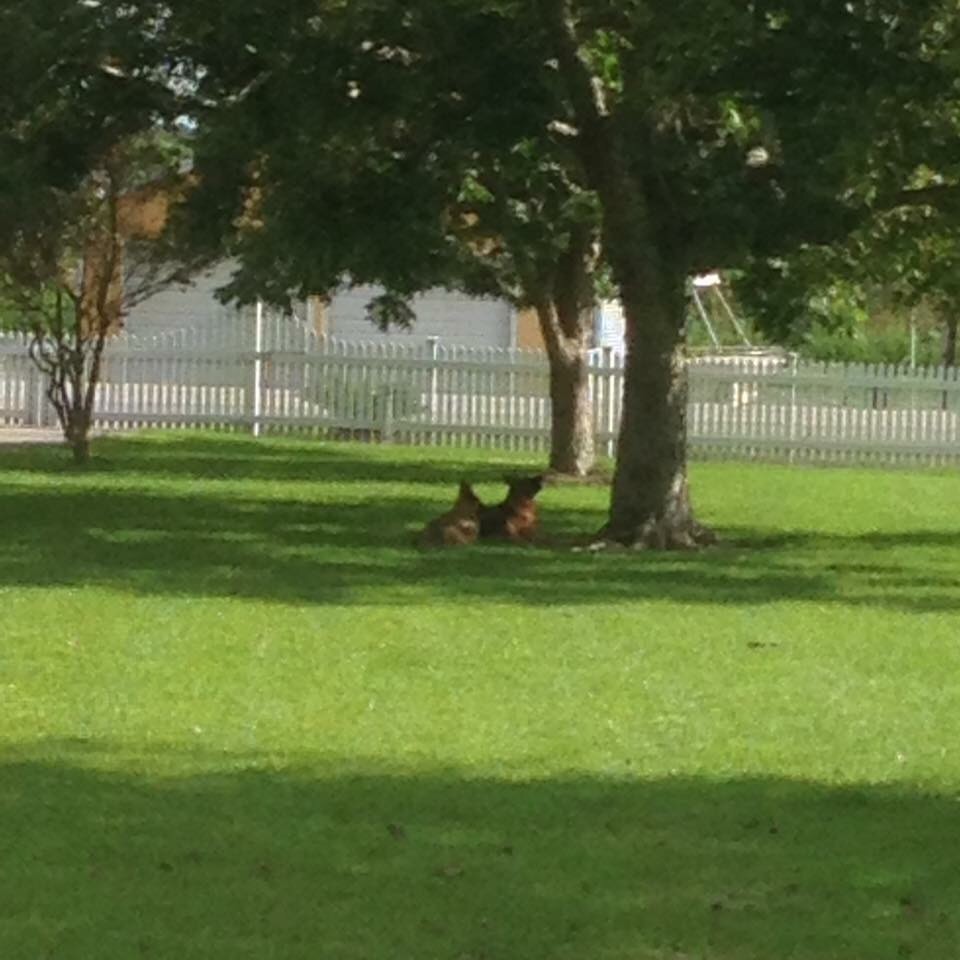 That squirrel has been up there for six hours. He gotta come down sometime.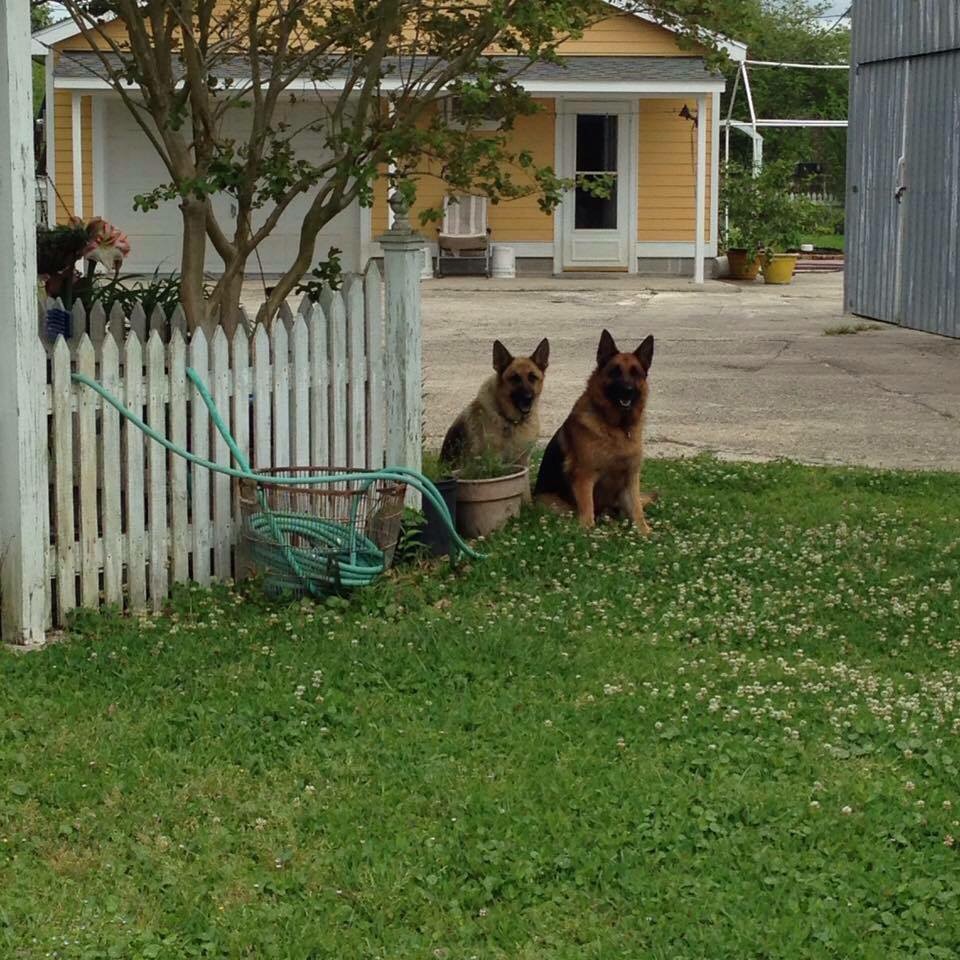 Up to no good and waiting for me to discover exactly what.
RIP
Shop Amazon - Best Selling Products - Updated Every Hour