NEED JPEG
Empower yourself to step into your flow and begin manifesting the life you are meant to live with the 
Trybal
Gratitude
Journal
. All you need is 10 minutes a day and a pen or pencil to unlock all the treasures of the world inside you.
Synopsis:

365 days in a year. 21 days to form a habit. 1 tool to make it all count.
Gratitude
 is free, unlimited, and always at your disposal.What if building a 
gratitude
 practice was all you needed to unlock your best self? Your best life? What if you spent less time complaining and more time enjoying life? You have everything you need to manifest more of what makes your life wonderful. All you need is a little guidance! Your 
Trybal
Gratitude
Journal
 will be there for you, through thick and thin, to remind you to stay curious, be open, and give yourself grace.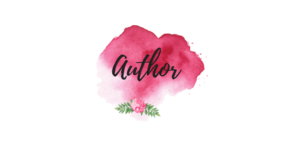 My latest project, the Trybal Gratitude Journal, is a culmination of a lifetime of practice, failure, and more practice. It feels great to be able to share some concepts and rituals I have developed to live my authentic life. Should you choose to take this journey of introspection through the window of a gratitude practice, you, too, will inevitably unveil your authentic self.
My wish for you is to experience the multifaceted magic of gratitude.
Which is exactly why I created the Trybal Gratitude Journal, and why I speak about Gratitude at a variety of events. It was, and continues to be a game changer in my life. If you so choose, it can be in yours, too.
I also founded a company called Trybal Performance. At Trybal, we help you unleash the vibe of your Tryb! We even offer downloadable gratitude coupons you can use to spread the gratitude. To learn more, please visit us at www.trybalperformance.com.
Social Media:

Facebook: https://www.facebook.com/AlexsysThompson/
Twitter: @alexsysthompson
Instagram: @Alexsysthompson11
Goodreads: https://www.goodreads.com/author/ahow/17252841.Alexys_Thompson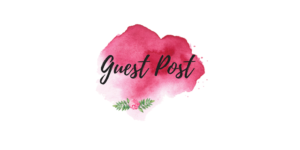 Interview with Author
What inspired you to publish The Trybal Gratitude Journal? Was it a particular moment or had you wanted to share your experience with journaling for a while? (speaks to inspiration)
I'm often told things like, "You're so lucky," or "You're so blessed." Both of these are true, and I can attribute the quality of my life to two specific things: hard work and my gratitude practice. Though there is absolutely magic in my life, there is no sorcery in how I live my life. After a decade of trial, error, learning, and constantly returning to gratitude, I decided to design something anyone, anywhere can use to begin manifesting the life they are meant to live.
How did you decide on what aspects to include in the journal, such as the word of the day or magical moments? Were these things you found helpful in your own journaling? (Speaks to why it is important)
These come from not only my own gratitude practice, but my experience as a professional trainer and Business Certified Coach (BCC). I've spent more than a decade working with people on setting the right intentions then aligning their behaviors behind those intentions to achieve the results they're looking for. Inevitably, it always comes back to filters, or paradigms. How can you view this in a way that serves you? How can you align your behavior behind the best possible outcome in this situation? The word of the day is something I started early on in this journey; I used to put it on a piece of paper and carry it around with me through the day. At one point, I would put it in a shirt pocket and literally wear it on my heart. It was a constant reminder of what I truly wanted from the day, and to a much larger degree, for my life. It's no shock to someone in my profession to witness how often people do things to the detriment of what they say they want. The magical moments have become so important to me, specifically because they remind me that no matter the state of the world, there is still wonder in it. There are still sparkles, glitters, and rainbows among the muck. We have to choose to see it, to highlight it, or it gets buried. It's also an important connection point to others, as most of our magical moments involve human interaction.
In this day and age, many people seem to use social media like Facebook and Twitter as their journal. What do you think is the importance of having a hard copy journal that you actually write in? How is that experience different for a person than sending out a tweet of their thoughts? (This gets asked often) 
For one, it's very easy to get distracted on an electronic device. When Facebook, Twitter, and all your Snapchat friends are a click away, it's difficult to stay focused and be present. Besides that and my own experience, there is actually science behind it. A simple example is the encoding hypothesis, which posits "…that when a person is taking notes, "the processing that occurs" will improve "learning and retention."[i]" There's also the idea writing improves creativity, critical thinking, and problem-solving.[ii] "New research by Pam Mueller and Daniel Oppenheimer demonstrates that students who write out their notes on paper actually learn more."[iii] Tweeting out your thoughts is separate from self-reflection and shifting a paradigm. Your journal isn't for the likes and shares of others; it's designed for the exultation of you.
[1] http://www.npr.org/2016/04/17/474525392/attention-students-put-your-laptops-away
[1] https://lifehacker.com/the-benefits-of-writing-by-hand-versus-typing-1778758792
[1]https://www.scientificamerican.com/article/a-learning-secret-don-t-take-notes-with-a-laptop/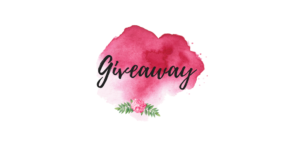 There are two prizes. You will win either the 
Trybal
Gratitude
Journal
or an Amazon/PayPal (your choice) gift card.
The first name chosen on the Rafflecopter will have the choice of their prize. The second person will receive the remaining prize.
There are many more stops on the Hop along with many prizes!
Giveaway Details
Trybal Gratitude Journal or Paypal Cash/Amazon.com eGift Card
Ends 01/17/18
Open only to those who can legally enter, receive and use money sent via Paypal or gift codes via Amazon.com. Winning Entries will be verified prior to prize being awarded. No purchase necessary. You must be 18 or older to enter or have your parent enter for you. The winners will be chosen by rafflecopter and announced here as well as emailed and will have 48 hours to respond or a new winner will be chosen. This giveaway is in no way associated with Facebook, Twitter, Rafflecopter or any other entity unless otherwise specified. The number of eligible entries received determines the odds of winning. Giveaway is sponsored by My Life. One Story at a Time.
Shop Amazon - Best Selling Products - Updated Every Hour