Cupcakes are my most FAVORITE thing in the whole world. I think I may have mentioned a time or two just how much I love them; little bits of cake that you don't have to share! I was looking around on the internet and came across this post on the way I package cupcakes. It makes a wonderful treat to take home or as a presentation at a party.
an easy way to package cupcakes for parties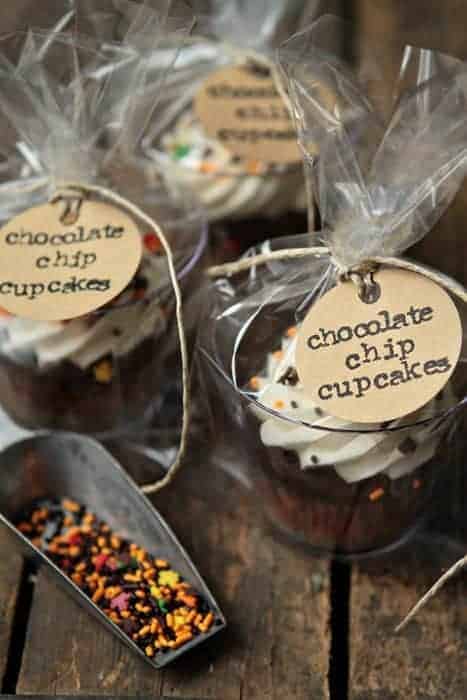 All the materials you'll need are readily available at your local craft store.
How To Package Cupcakes

INGREDIENTS:

DIRECTIONS:

1. Place cooked and cooled cupcakes into plastic cups. If your liners happened to fade during the baking process, add another liner to each cupcake to make the design brighter and more visible.

2. Pipe frosting onto cupcakes and top with sprinkles.

3. Gently place cups into cellophane bags. Add your tags to the twine or ribbon and tie the top of the bag.

NOTES:

– If you are using a soft frosting such as cream cheese, meringue, or Italian buttercream, I would recommend attaching a spoon to your cup.

Borrowed from – http://www.mybakingaddiction.com/
Related articles
Shop Amazon - Best Selling Products - Updated Every Hour